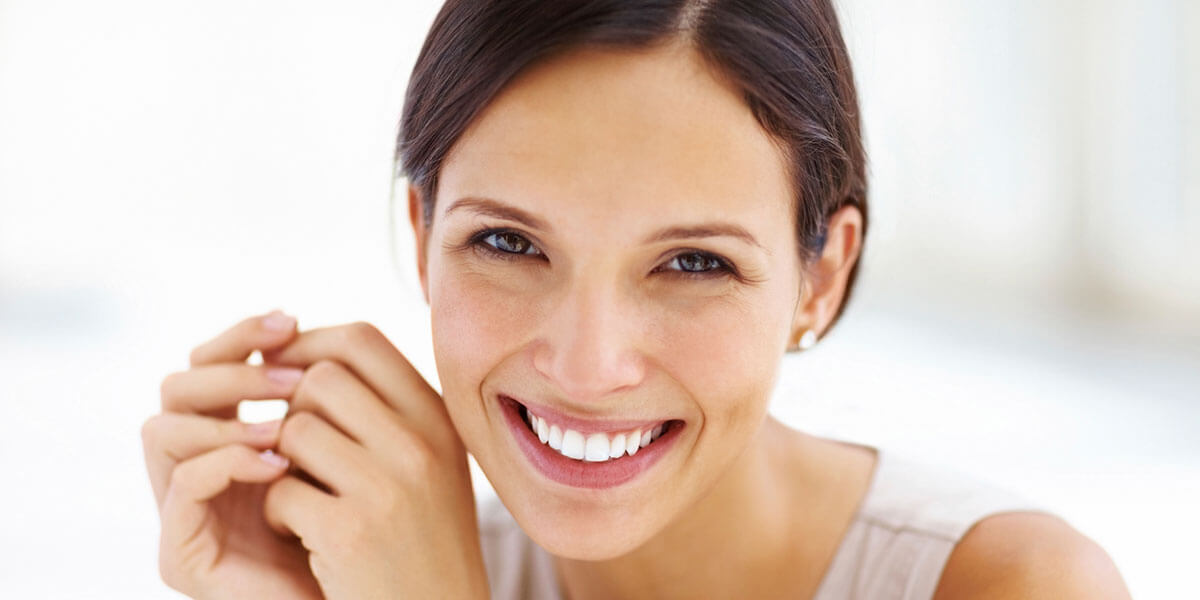 ---
North Shore Prosthodontic Associates offers BOTOX® treatment at our 3 convenient New York locations. To learn more or to schedule an appointment, call: 
Manhasset, NY office at 516-482-5416
Woodbury, NY office at 516-364-2333
New York, NY office at 516-482-6198
---
What is BOTOX®?
---
BOTOX® is a prescription medicine that is injected into muscles and used to temporarily improve the look of moderate to severe frown lines between the eyebrows and around the side of the eyes. It is also used for certain medical conditions. 
On the market and approved by the FDA in 2002, BOTOX® has been a popular treatment for dental patients. Not only can it help aesthetically, but it can relax muscles which, in turn, can help support certain dental treatments and/or conditions.
---
Benefits of BOTOX®
---
BOTOX® can be used in so many ways and to treat so many conditions, including: 
Addressing TMJ disorder issues, including headache and jaw pain. 

Reducing the incidence of bruxism. 

Relief of over-retracted upper lips.

Reducing lip lines
Whether for therapeutic or cosmetic purposes, this has been proven to be an effective method of treatment.
---
Are You a Good Candidate for BOTOX®?
---
Good, overall health. 

Less than 65 years of age, though 50 and younger tend to get the best results cosmetically 

In need of appropriate treatment as mentioned above, either therapeutic or cosmetic. 
---
Why Choose North Shore Prosthodontic Associates?
---
While BOTOX® has been around for years and has been proven effective, it is crucial that you have a trusted professional handle the treatment. Our dental team is skilled in BOTOX® procedures, whether used for cosmetic purposes or medical conditions. And since we have a thorough understanding of facial anatomy, it only makes sense that we'd be the ones to successfully apply BOTOX®. 
At North Shore Prosthodontic Associates, we are fully committed to our patients by offering the latest and greatest treatments. And, that includes BOTOX®.
---
FAQs
---
How long does BOTOX® last? 
It depends on the treatment, but BOTOX® generally lasts about 3 to 4 months. For some patients, it may last a little longer, for others a little shorter. 
Does getting BOTOX® hurt? 
No, not really. Some may feel some slight discomfort, but it quickly goes away. Besides, the results are well worth any temporary stinging at the injection site. 
Who should not get BOTOX®? 
The FDA has approved the use of this treatment for people between the ages of 18 – 65. Anyone outside that range should not get it. Also, those who have had allergic reactions to any ingredients should avoid it, as well.  
Can you stop BOTOX® once you start? 
Absolutely. If you get BOTOX® and don't like it or it didn't help, you do not have to get another injection.
---
Want to learn more? Ready to schedule an appointment? Call one of our convenient locations.
Manhasset, NY office at 516-482-5416
Woodbury, NY office at 516-364-2333
New York, NY office at 516-482-6198
[cs_global_blocks block="3449″]