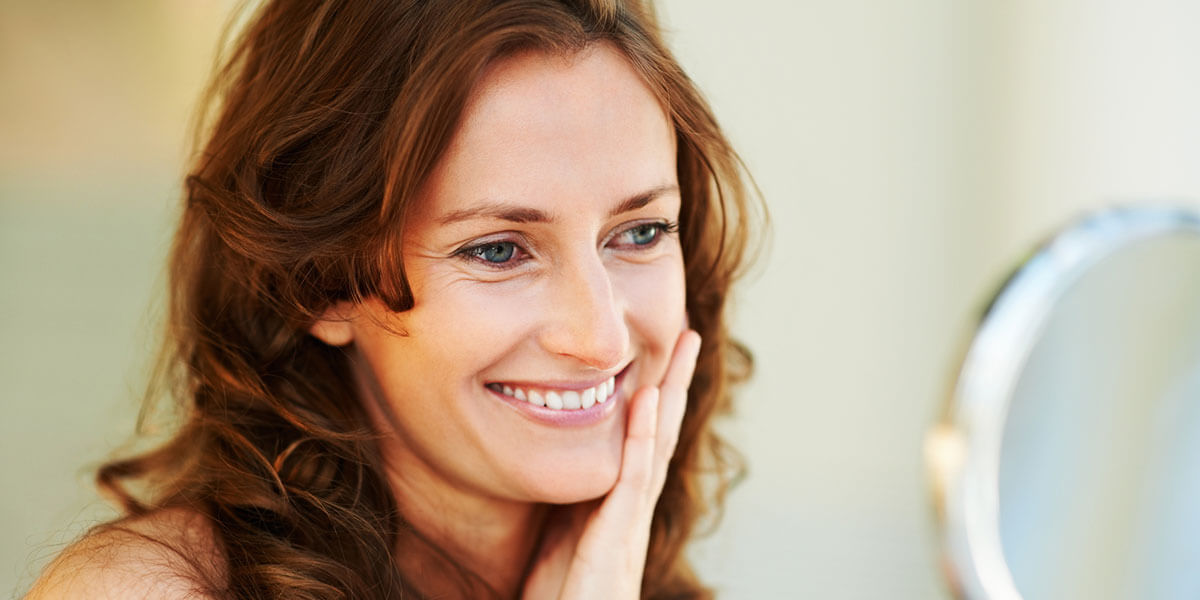 ---
North Shore Prosthodontic Associates provides Restorative Dentistry procedures at our three convenient New York locations. To learn more or to schedule an appointment, call: 
Manhasset, NY office at 516-482-5416
Woodbury, NY office at 516-364-2333
New York, NY office at 516-482-6198
---
What Is Restorative Dentistry?
---
Life is too short and too precious to spend it with teeth that make you uncomfortable, cause you pain, or make you smile with your lips closed. Restorative dentistry is a great way to start living again. 
At North Shore Prosthodontic Associates, we make it our goal to save your natural teeth whenever possible. Through the use of technology and advanced procedures, we can remove decay, align bites, and restore broken, chipped, or cracked teeth. However, sometimes all efforts to save a tooth may be exhausted, requiring your dentist to move toward natural-appearing tooth alternatives to restore function and appearance. 
Whatever it takes, restorative dentistry has a solution.
---
Benefits of Restorative Dentistry
---
Many people dream of having their teeth restored and healthy, without realizing just how accessible that restoration is. With restorative dentistry procedures at North Shore Prosthodontic Associates, you can experience many benefits, including: 
An overall improved appearance.

The removal of tooth decay and infection. 

An increase of comfort. 

Stronger dental structure. 

Better overall health
---
Procedures Offered
---
It can take many different procedures to restore a tooth to its full function and beauty. Most commonly, though, restoration includes the use of: 
Crown and Bridge

Bonding

Dental implants

Dentures

Veneers

White fillings
---
Why Choose North Shore Prosthodontic Associates?
---
We are specialty trained prosthodontists who are at the top in our field which means we are very skilled at placing all kinds of restorations. A lot of work goes into transforming a smile, requiring the skills and tools necessary to make it the most functional and natural-appearing restoration. This is why our professionals at North Shore Prosthodontic Associates rely on state-of-the-art technology and the most advanced procedures available to successfully restore teeth. 
If that isn't reason enough to choose use for your restorative dentistry needs, how about this? At North Shore Prosthodontic Associates, we offer restorations in a day!
That means you can walk into our office with pain, discomfort, and no desire to smile — and walk out with a comfortable, functional, beautiful smile.
---
FAQs
---
Can a broken tooth be fixed?
Yes! Unless it is broken to the gum line or below it, restorative dentistry can address the many cracks, chips, fractures, and the like that impact teeth. Crowns are a common treatment used to protect a tooth from further damage while restoring its functionality. 
Will my dental insurance cover restorative procedures? 
Each dental insurance policy is different when it comes to their coverage. However, most restorative dental procedures are viewed as necessary and are typically covered. Once you have your treatment plan, it is best to discuss your eligibility coverage with your insurance company. 
What happens if a missing tooth is left untreated? 
A missing tooth – or missing teeth – needs to be addressed. You may feel as though it is no big deal, but over time your surrounding teeth may begin to shift. This can impact your bite alignment and so much more. Talk to a prosthodontist as there are many available options for replacing a missing tooth.
What is the difference between restorative dentistry and cosmetic dentistry? 
Restorative dentistry focuses on restoring teeth to their proper function while cosmetic dentistry focuses on appearance. Though, using both together can leave you with beautiful, comfortable results.
---
Want to learn more? Ready to schedule an appointment? Call one of our convenient locations.
Manhasset, NY office at 516-482-5416
Woodbury, NY office at 516-364-2333
New York, NY office at 516-482-6198
[cs_global_blocks block="3449″]