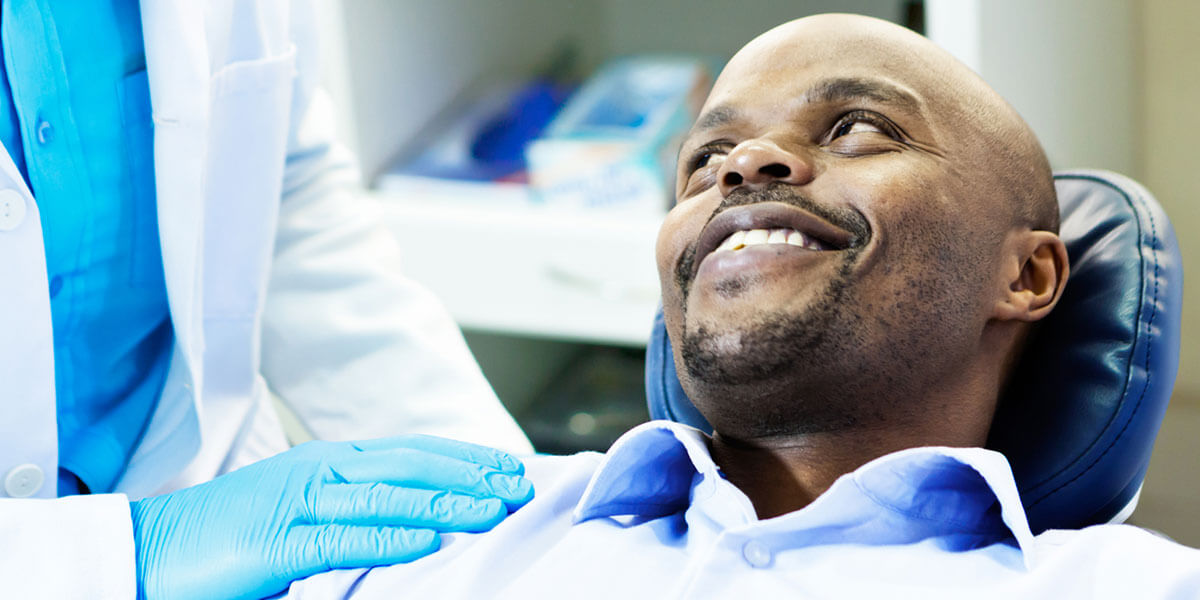 ---
North Shore Prosthodontic Associates offers emergency dental services procedures at our 3 convenient New York locations. To learn more or to schedule an appointment, call: 
Manhasset, NY office at 516-482-5416
Woodbury, NY office at 516-364-2333
New York, NY office at 516-482-6198
---
What Is Emergency Dentistry?
---
Emergency dental situations happen when you least expect them. Pain that can be excruciating due to infection or a fly ball at a baseball game hitting square in the mouth. So many things can occur that warrant the attention of the dentist – and they don't always happen during working hours. Though, regardless of the time, seeking dental help in an emergency can be crucial. 
If you experience any of the following, you may want to reach out to your dentist right away. 
Loss of tooth

Severe pain

Abscess

Swelling in the gums, cheek, or neck

Dental trauma

Loss of filling 

Loss of crown

Cracked tooth
---
Procedures Offered
---
During an emergency appointment, the immediate needs will be addressed and then a plan for future treatment will be created. The procedure used will depend on the type of dental emergency you have. It is not uncommon for us to use one of these types of treatments to give patients immediate relief: 
Root canal treatment

Extractions

Temporary crowns or fillings
---
Why Choose North Shore Prosthodontic Associates?
---
The dental team at North Shore Prosthodontic Associates handles emergencies when they arise. We understand that being a dentist doesn't mean we remove our titles when we are done for the day. Instead, we work to nurture the relationship we have with our patients by being available in their moment of crisis. 
We prioritize emergencies as they come in, knowing that timing can be crucial in saving a tooth or getting an infection under control. With the availability of the most advanced equipment, we can easily diagnose the issue and begin creating a plan to treat it. We work quickly so that you can begin to feel better and head home to heal.
---
FAQs
---
How do I know if my broken tooth is an emergency? 
All broken teeth should be seen by your dentist right away, but they are not all dental emergencies. It requires immediate attention if you are experiencing severe pain, heavy bleeding, a major break, or if the tooth fell out completely. 
How dangerous is an untreated infection? 
Infections are one of the most dangerous dental emergencies. They need to be treated immediately to reduce their chance of spreading. The infection can spread into your bloodstream and to your major organs. This is a medical emergency. 
Are there signs that a tooth infection has spread? 
Yes, absolutely. Signs of swelling in the mouth, jaw, or neck should be treated immediately. If it spreads further, it can lead to symptoms such as fever, lightheadedness, dehydration, rapid breathing, racing heart rate, and more. Again, this is a medical emergency. 
Can the ER do anything for tooth pain? 
Giving antibiotics for serious infections is something that the ER can do. Maybe they will even offer painkillers. Other than that, there isn't much that can be done for tooth pain. You will need to contact your dentist.
---
Want to learn more? Ready to schedule an appointment? Call one of our convenient locations.
Manhasset, NY office at 516-482-5416
Woodbury, NY office at 516-364-2333
New York, NY office at 516-482-6198