Constantine Stavrinoudis DDS, MBS, MS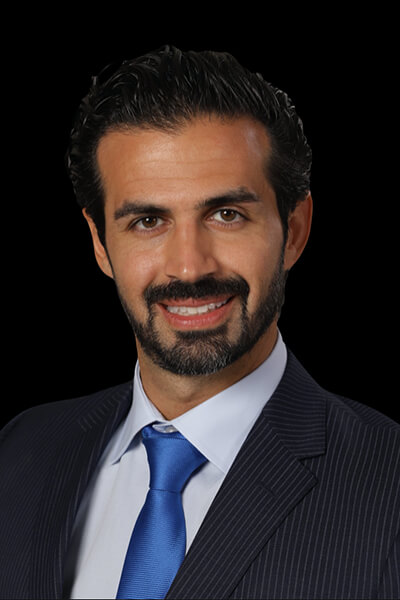 ---
Dr. Constantine Stavrinoudis received his Bachelor of Science degree in Bio-Psychology from the University of Maryland Baltimore County. He completed  Master degree in Biomedical Sciences with a concentration in Pharmacology from the University of Medicine and Dentistry of New Jersey. He received his dental degree from Howard University. Following graduation, he enrolled in an Advanced Education General Dentistry residency at Milwaukee's Veterans Administration Hospital.  While in private practice as a general dentist he furthered his training in "Full Mouth Reconstruction: Implants, Aesthetics and Occlusion" at New York University College of Dentistry. He went on to complete Master Level for Veneers and Cosmetic Dentistry at the NYU Rosenthal Institute. After several years, Dr. Stavrinoudis returned to his studies and received a specialty Certificate in Prosthodontics from Columbia University College of Dental Medicine, along with a Master of Science.
Dr. Stavrinoudis is a member of The American College of Prosthodontists (ACP) The organization that represents the specialty.  He serves on the ACP subcommittee for National Prosthodontics Awareness Week and lectures on various aspects of the specialty to bring awareness, educate the public, and the profession.  Dr. Stavrinoudis lectures on the topics of digital dentistry, full mouth reconstruction, implant and esthetic dentistry.
Dr. Constantine focuses on providing compassionate care from simple to complex procedures.  His interest lies in addressing the patient's main concerns, He focuses on educating patients to maintain a healthy oral environment. Dr Constantine develops an instant rapport with patients with his calm, friendly, attentive demeanor. He strives to deliver the highest quality of care skillfully and with great attention to detail.
Outside of Dentistry, Dr. Constantine takes great pride in his Greek culture and enjoys entertaining, spending time with family and friends. Other passions include perfecting his cooking recipes, barista coffee, wine enthusiast, laughing, dancing, fashion, photography and traveling to the Greek islands.
---
Dr. Surks Testimonial: Lisa
---
---
Manhasset Office

2110 Northern Blvd., Suite 207

---

Manhasset, NY 11030

---

516-482-5416
Woodbury Office

800 Woodbury Road, Suite H

---

Woodbury, NY 11797

---

516-364-2333
New York Office

800a 5th Avenue., Suite 501-A

---

New York, NY 10065

---

516-482-6198